Introduction
Do you guys know the situation: You're new to a Scrum team and the first impression is "Wow – this is quite a harmonic team", but after a couple of weeks you get a bad feeling…
After reading the book "Five Dysfunctions of a Team" I began to understand the system behind several behaviours I observed in various teams that I was part of in the course of my career as a Software Engineer.
‍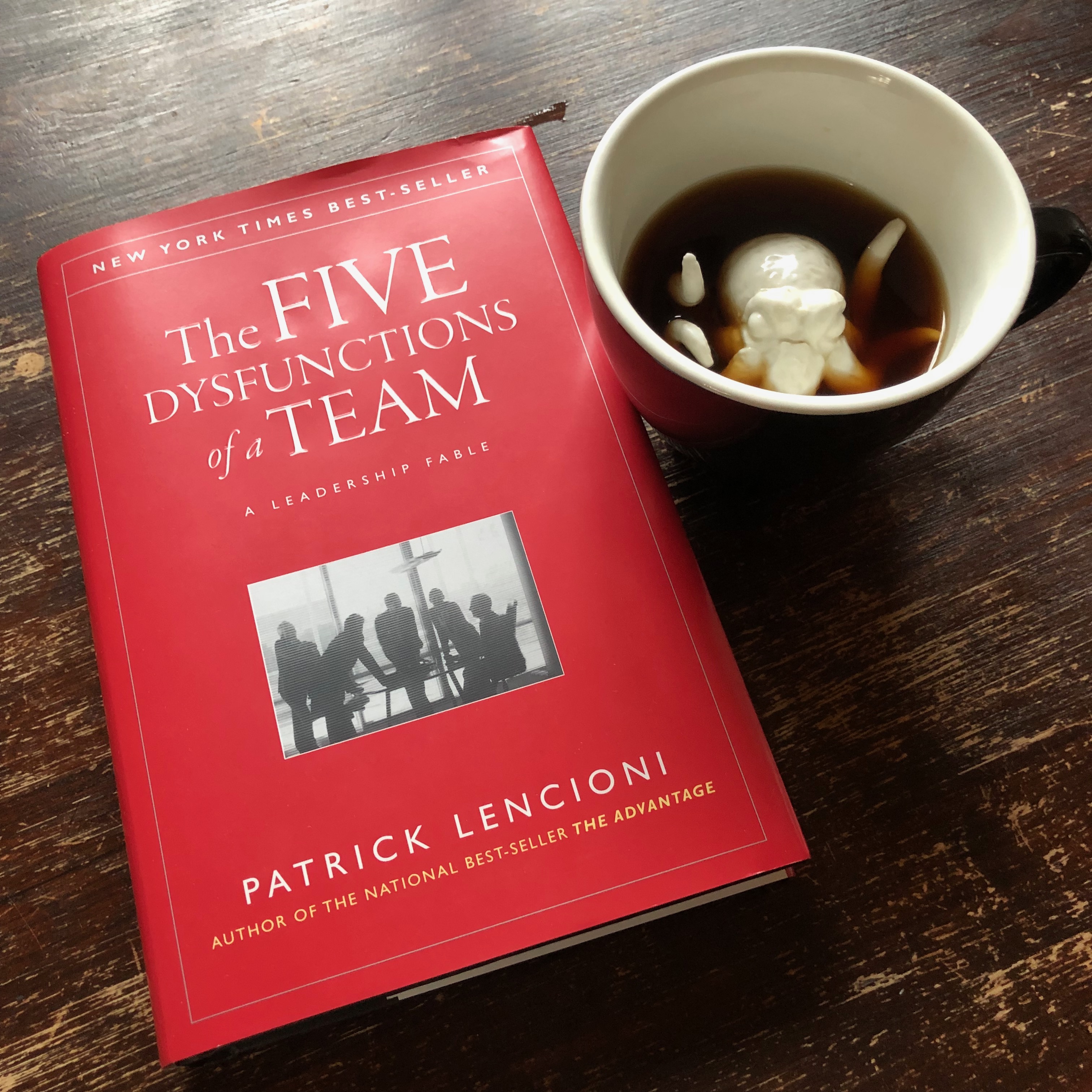 ‍
Harmony …
Someone makes a proposal and there is basically no discussion after that. You know, we as engineers typically love to discuss the small details, so this was something a little out of place. Initially, I thought: "Maybe the team is so much in line that there is no need to address the details, because all share the same view"
Some days later I had some kind of discussion about a library feature I wanted to use and heard something like: "This is fine but if SOME_MEMBER_OF_THE_TEAM notices this, it will end in a discussion".
Okay, after hearing this I got a rough idea what's going on…
It seems that different opinions within the team do exist, but nobody wants to address it or start a discussion.
‍
Politeness …
The other thing that I noticed is a certain "politeness" that the team displays, which may be some kind of defensive maneuvering to prevent the expression of hard opinions.
You might say "this is fine, I hate this kind of (pointless) discussions" but actually the behaviour I describe next is a symptom of a discussion that is finished without a conclusion, or at least a mutual understanding of both opinions and their consequences.
‍
Proxy Discussions…
A series of Scrum meetings took place where not all arguments and objections were resolved, nevertheless the discussion was stopped as some kind of decision was made. However, after a short while a similar discussion erupted in the next meeting with another "proxy" topic. Obviously the team was not able to get to the root cause of the conflict.
‍
Efficiency …
After so much unsatisfying discussions in any meeting my expectation would be that there are some less formal discussions after the meeting
… but nothing. Strange …
So I asked some colleagues why not discuss the stuff right now after the meeting, that was not finished in the meeting because it was "too technical" or "off topic". The answer was that this would be an interruption of the work of other colleges and after the meeting some "real work" has to be done.
Interesting …
‍
Goals …
Another interesting aspect I have observed was the lifecycle of tasks which have been created in the team's interest. I have noticed that we started one task, after a short while we switched to another without really finishing the first one and then started discussing whether to start a third one instead of finishing anything at all. When I asked for the stakeholder of the second task the answer was that the whole team was the stakeholder.
You may reply that the whole team taking ownership of their own tasks is a good thing but this is actually only true if every member of the team actually feels responsible. Otherwise, nobody has actually really signed in for this or its priority.
‍
The Deficiencies so far …
Lengthy meetings that are disturbed by out of place discussions with no conclusion …
Different insular opinions that are not discussed or reflected by the team
which causes different styles in the code base …
Tasks which are owned by the team that consume effort but are stopped before they reach their full outcome …
Insular knowledge of decisions …
Invisible borders …
‍
It's all in the book …
Like I mentioned before, after reading the book "Five Dysfunctions of a Team" I see some of the behaviour I witnessed in teams over the years in a new light. This book about team behaviour was written in the 60's but the simple model on team psychology that it introduces still holds true nevertheless . The model is visualized as a pyramid based on trust with measurable results as its peak.
Here is a short overview in the context of the examples of above.
‍
It all begins with TRUST …
The first step in building a good team is trust. So that everybody feels safe to speak their mind openly.
… or the absence of it.
Signs for an absence of trust can be:
lengthy formulated defensive statements
no talk about personal topics in a team
‍
Followed by CONFLICT …
After everyone stated their opinions, the natural thing is that somebody starts challenging the opinion of another team member. Through this open conflict a standpoint is probed against other standpoints in the team. So an idea has the chance to either evolve further through the input of the whole team or be dropped because of the lack of support from others.
… or the fear of it.
‍
Signs for fear of conflict can be:
controversial topics are omitted
no one uses hard formulations or expresses their believes openly
there are a lot of unneeded words in sentences :)
"useful discussions", for example on tickets, get distracted by hidden topics
‍
That leads to COMMITMENT …
After everyone had the opportunity to be heard by the team and every opinion has been assessed, there are far fewer reasons for a person to holding back or not being committed to the collectively chosen goals.
… or the lack of it.
‍
Signs for a lack of commitment can be:
No one is really responsible for a decision
It's hard to find a person who is in charge of things that are not regulated by a process
No shared understanding of various topics
‍
And everybody is ACCOUNTABLE …
So all team members are committed for a task and everybody is responsible for the success of a goal. After this it is far easier to establish a culture where every team member can hold their colleague accountable for its actions.
… or avoid to be it.
‍
Signs for avoided accountability can be:
If you cross a border, the behaviour of your teammates changes but it is not discussed in any way
No one complains if a decision is made that is most likely not in line with the team's goals
‍
And finally there is an interest in RESULTS …
In the final step, after the team has managed to focus its effort, we need to find the right goal and to measure the degree to achieve it. The problem here is to align the goals of individual team members and the goal of the team itself with the real goals of the business that drives the team.
… or not and no one cares.
‍
Signs for inattention to results can be:
The team as a whole has no clear goals apart from "Sprint success"
There are individual goals like customer value, maintainability or velocity that are only an issue for individual team members
Individual goals have no order or priority
The team focuses its efforts on less important goals in the context of the overall project success
‍
Conclusion
Maybe you observed similar behaviour in a team you know and after reading this article, or even better the book, you have some rough idea what needs to be improved …
In the next Blog Post I will describe some unusual practices that I personally apply to inspire some TRUST in a team without the need for a special role by creating some virulent behaviour…
‍
Next Blog in the series
Inspiring Trust in a Team with Paper Balls and Swear Words …
‍